Loading ....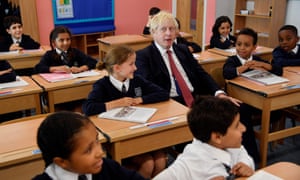 At the weekend there was speculation that Matt Hancock, the health secretary, might follow Amber Rudd in resigning from the cabinet. He is another remain-voting centrist thought to be suffering from extreme buyer's remorse following his decision to back Boris Johnson for leader. During the leadership campaign Hancock endorsed Johnson, only for Johnson to then criticise a plan for a sugar levy on milkshakes that Hancock was promoting. Then Johnson decided to prorogue parliament for five weeks – even though Hancock, during the leadership campaign, said such a move would dishonour everything people fought and died for at D-day.
But, if anything, Hancock's enthusiasm for Johnson is growing. This morning after cabinet he put this on Twitter.
Theresa May made sure her cricketing hero Geoffrey Boycott got a knighthood in her resignation honours list. This was controversial, because Boycott was convicted for assaulting his then girlfriend 21 years ago. Boycott did not do his case any good with the patronising and dismissive approach when asked about this by Martha Kearney on the Today programme this morning. My colleague Maya Wolfe-Robinson has written it up here.
Now Labour is saying Boycott should have his knighthood rescinded. This is from Dawn Butler, the shadow minister for women and equalities.



Celebrating a man convicted of assaulting his partner by giving him a knighthood is an insult to victims and survivors of domestic violence.

Honouring a perpetrator of domestic violence just because he is the former prime minister's favourite sportsman shows how out of touch and nepotistic the honours list is.

Boris Johnson should rescind his knighthood today. The whole honours system needs radically overhauling, alongside peerages, so that our political system works for the many not the few.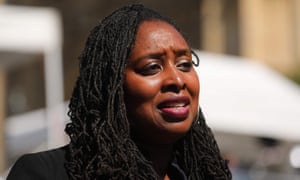 Here are some more lines from the Downing Street lobby briefing. I have already posted what the prime minister's spokesman said about today's cabinet meeting. (See 1.22pm.)
The spokesman confirmed that the government intended to publish a revised version of the government's Operational Yellowhammer report about what might happen in the event of a no-deal Brexit. But he refused to say any more about how the government would respond to yesterday's Commons vote saying the government should publish all documents relating to Yellowhammer, as well as private messages from nine government aides relating to prorogation. He said the government would respond to the vote in due course. But he also said the request for private messages was disproportionate and unprecedented
The spokesman dismissed suggestions that Johnson is considering a Northern Ireland-only backstop. (See 9.58am.) The spokesman said: We are not seeking a Northern Ireland-only backstop."
The spokesman confirmed that Johnson would not be attending a hearing with the liaison committee tomorrow. Sarah Wollaston, the committee's chair, thought she had an understanding with Johnson that he would appear on Wednesday and yesterday she wrote to him asking if that hearing could go ahead, regardless of prorogation (which means committees can no longer hold formal parliamentary hearings). But the spokesman said that Johnson would be offering an alternative debate. He said committees don't meet while parliament is prorogued.
The spokesman suggested that Johnson would be holding more meetings with EU leaders soon. There are reports today saying the PM will go to Brussels next week. Asked about this, the spokesman said Johnson would be speaking with other EU leaders in the coming weeks and that his travel plans would be announced in the usual way (ie, nearer the time). He also said David Frost, the PM's chief Brexit adviser, would be in Brussels for talks with the EU's Brexit team tomorrow and on Friday.
The spokesman said that a new minister for women and equalities would be appointed soon to replace Amber Rudd, who resigned at the weekend. Rudd has already been replaced in her capacity as work and pensions secretary by Thérèse Coffey.
The spokesman confirmed that Johnson would meet Arlene Foster and Nigel Dodds, leader and deputy leader of the DUP, in Downing Street this afternoon.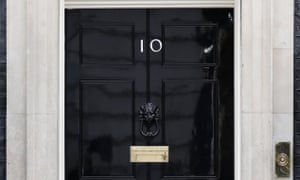 Today's cabinet sounds as if it was the first meeting of the committee drafting the next Conservative manifesto.
Brexit was discussed. Boris Johnson briefed colleagues on his "constructive discussions" with Leo Varadkar yesterday, the prime minister's spokesman told journalists at the lobby briefing. But the spokesman said there was also a substantial discussion on domestic policy, with ministers saying what their plans were for their own departments.
Johnson's decision last week to remove the whip from 21 Tory rebels last week, effectively deselecting them as candidates at the next election, has been seen as sign that he is making the Conservative party increasingly extreme. In her letter announcing her resignation on Saturday night Amber Rudd said the removal of 21 one nation Tories was an "act of political vandalism". The former party leader William Hague said in his Telegraph column today (see 10.25am) that this could prompt moderate Tories to start looking for a new home. Ruth Davidson, the former Scottish Tory leader, made a similar argument in the Evening Standard yesterday.
At cabinet Johnson pushed back against this claim. According to his spokesman, Johnson told the cabinet that he would lead a one nation government. The spokesman said:



The prime minister then led a discussion on the government's priorities for the autumn. The PM said he would lead a one nation government which would respect the result of the referendum by leaving the European Union on October 31 while energetically focusing on the NHS, tackling violent crime, education and the cost of living.

Secretaries of state then set out priorities for their individual departments.

On crime and policing, the government will begin recruiting 20,000 new police officers and progress plans to invest up to £2.5bn to deliver 10,000 new prison places. The government has also kicked off an urgent review of sentencing policy to ensure the public are protected from the most dangerous criminals.

On education, a £7.1bn increase in funding for schools by 2022-23 has been announced as the government focuses on giving all young people the same opportunities to succeed regardless of where they go to school.

On health, as well as reaffirming the five-year settlement for the NHS, with an additional £33.9bn a year by 2023-24, ministers will focus on ensuring this money gets to the front line and delivers real improvements for patients.

The prime minister concluded the meeting by saying that the government would use education, infrastructure and technology to level up across the country.
Number 10 sources are not contesting the Spectator report saying Johnson also described himself as "the most liberal Conservative PM in decades". (See 12.43pm.)
Tony Blair, the former Labour prime minister, has said it would be wrong to use the general election to try to resolve the Brexit crisis. A referendum was needed for that, he argued, because an election should be fought on wider issues. Speaking at an event at King's College London, he said:



It is wrong as a matter of principle to mix the general election up with the specific Brexit question.

If the British people end up having a general election on Brexit you are going to mix up issues that should be kept separate.

What Boris Johnson thinks is: if I fight a Brexit general election, I can say to people: 'Look it's no deal or you get Jeremy Corbyn.'

You could end up with the bizarre situation where, let's just suppose the Conservatives manage to win a majority with 35% to 40% of the vote, they will claim a mandate for no-deal when, if you add the votes for all the parties opposed to no-deal together, they will come to more than 50% of the vote. It is a completely undemocratic way of deciding it.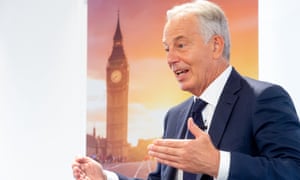 I'm just back from the Downing Street lobby briefing, much of which focused on what happened at cabinet. I'll post the highlights shortly, but you are better off reading James Forsyth's take in the Spectator, which is more interesting. Here's an excerpt.



At the start of the meeting, Boris Johnson took on the argument made by many of the Tory 21 that this is an extreme government, and that he is turning the Tories into a rightwing sect. He argued that most voters want the referendum result delivered, which is what he is trying to do, and that his domestic agenda is in the common ground of British politics. He pointed out that he was more trusted on the NHS than Jeremy Corbyn, which would hardly be the case if the critics' charge was true. He told the cabinet that he was 'the most liberal Conservative PM in decades'. At which point, Matt Hancock interjected: 'Don't tell Priti.'
And here is another YouGov poll of some interest.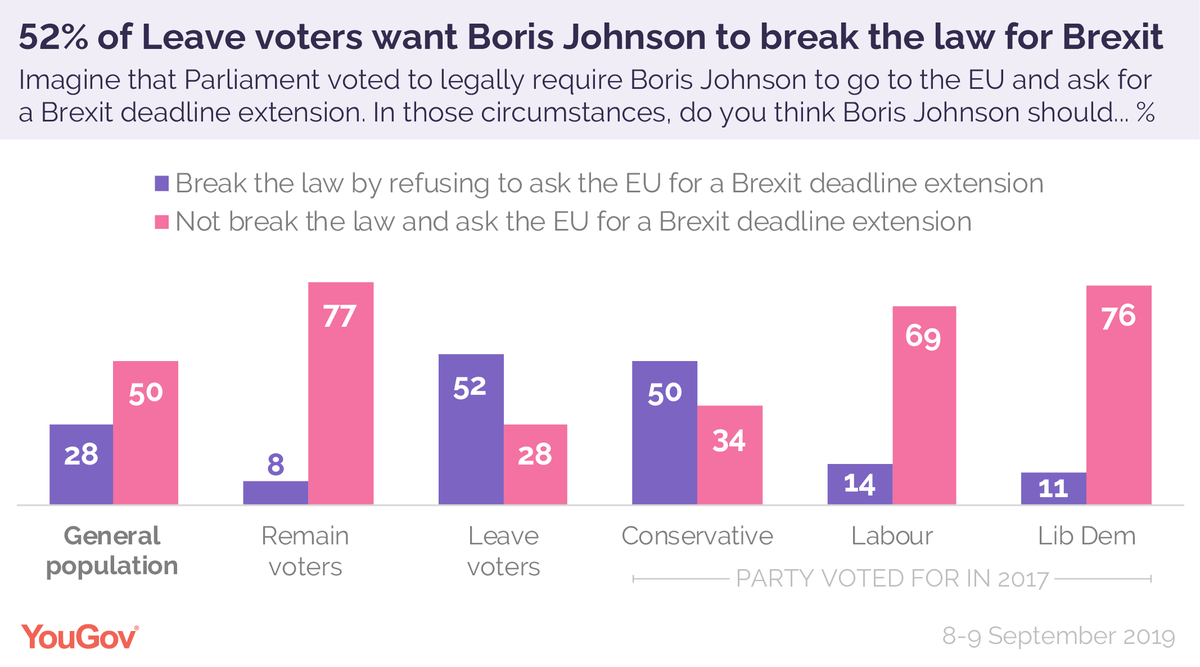 I'm off to the No 10 lobby briefing now. I will post again after 12.30pm.
Here is the text of Jeremy Corbyn's speech to the TUC.
Dominic Cummings, Boris Johnson's powerful de facto chief of staff, was doorstepped by Sky News as he left home this morning. Asked what his next move would be, Cummings replied:



You guys should get out of London. Go and talk to people who are not rich remainers.
This seems to be a reference to the idea that London-based journalists do not realise how much support there is for Boris Johnson's Brexit strategy outside middle-class remain circles in the capital.
There is quite a lot of evidence to support this view. Here is some YouGov polling from earlier this week suggesting that, among voters in general, people are inclined to think Boris Johnson and his government are more in touch with the public mood on Brexit than MPs in parliament are.
But Lord Heseltine, the pro-European former Conservative deputy prime minister, said it was a mistake for Cummings to claim it was the remain side who represented the views of the wealthy elite. He told Sky's All Out Politics:



If you start talking about who are the richest influential people in this campaign – who owns the Telegraph? Who owns the Sun? Who owns the Daily Mail? People with riches, wealth, of untold millions. They are the ones who appoint the editors of newspapers that are frankly propaganda sheets for leave. And for Dominic Cummings to try to shove the blame on to individuals who want to remain because they are rich is a major slip of the tongue.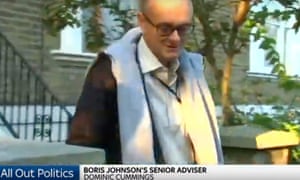 These are from Sky's Sam Coates.
Amber Rudd, who quit as work and pensions secretary at the weekend, and also resigned the Tory whip, has written an open letter to her constituents explaining her decision.
She now sits as an independent, but she says she hopes to continue as MP for Hastings and Rye "into the next general election".
UPDATE: A spokesman for Amber Rudd has clarified that she will not stand in her Hastings and Rye constituency at the election. I have taken out the sentence in the paragraph above saying her letter seemed to imply otherwise.
Boris Johnson chaired cabinet this morning. No 10 will brief on it at 12pm, but the Spectator's James Forsyth has already had a read-out.
Corbyn is on his peroration.



Congress, the coming general election will be a chance for a real change of direction.

In the next few weeks the establishment will come after us with all they've got, because they know we're not afraid to take them on.

We're going after the tax avoiders.

We're going after the bad bosses.

We're going after the dodgy landlords.

We're going after the big polluters destroying our climate.

Because we know whose side we're on.

We're creating a society of hope and inclusion – not poverty – and division.
He is now getting a long standing ovation.
Corbyn has praise for the Financial Times.



Last week the Financial Times said that Labour is, and I quote, 'determined to shift power away from bosses and landlords and to workers and tenants'.

Well there has been no shortage of rather unkind reporting about our party over the last few years, but this time they've got it absolutely right.

We will put workers on company boards, and give the workforce a 10% stake in large companies paying a dividend of as much as £500 a year to each employee.

And we will give tenants more rights including caps on rent rises.

And that principle of empowering people doesn't just apply to the workplace.

We'll bring rail, mail, water and the national grid into public ownership, so the essential utilities that people rely on are run by and for the public, not just shareholders.
Here is a story by my colleagues Kate Proctor and Rajeev Syal about the employment rights announcement in Corbyn's speech.
Corbyn says Labour would set up a workers' protection agency.



Too many employers are getting away with flouting laws. Nearly half a million people are still being paid less than the minimum wage.

We'll put a stop to that. We'll create a workers protection agency with real teeth, including the power to enter workplaces and bring prosecutions on workers' behalf.

If you're a worker with a boss who makes you work extra hours for no pay or forces you into dangerous situations, you deserve a government that's on your side and ready to step in to support you.
Corbyn says Labour would introduce equal rights for all workers from day one.
And it would end zero-hours contracts.